The Putting Doctor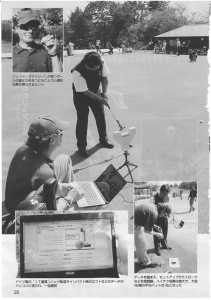 Want to improve your putting …..look no further !
Are you struggling with your putting?
Too many 3 putts?
Too many short putts missed?
What should be one of the easiest parts of golf feels like the most difficult?
If any on the above sound accurate for you, do get in touch and set up an appointment, at our office, your home (we can bring a portable green), or with permission of your local club/pro at your home course.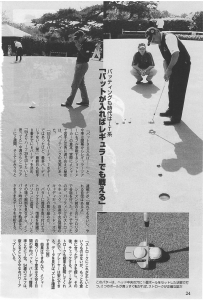 Lessons can be kept simple or we can dive in with SAM (Science and Motion) Putt Lab and measure EVERYTHING from arc to path, face rotation, speed & rhythm and more.
Jude has worked with tour pros (European Senior Tour Multiple winners) and higher handicap golfers.Many golfers are surprised when they learn how much is right in their stoke and that small adjustments can make a big difference, yet they had felt lost in the search for a cure and despaired at ever finding a stroke that would work for them.
The Science and Motion, SAM Puttlab provides extensive and accurate feedback about what is happening in real time with your stroke and shows what changes match your stroke to provide a more repeatable to give you the results you want on the course.
The pages below are examples of data feedback from SAM Puttlab (http://www.scienceandmotion.com/ )