Golf Coaching
Non-swing Coaching …everything but the swing!
A 10 step program that combines essential golfing technique development with an optional FirstBeat lifestyle assessment to improve your overall health, and strengthen your game. This in depth program looks at daily behavior, nutrition, mentality, preparation, and physical practice to ensure you are performing at your best!
---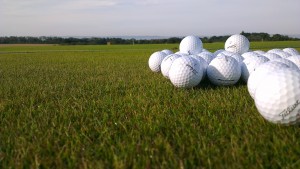 Tap into Jude's knowledge using online sessions to set up your personalized program, track your progress, and provide guidance. Reboot your game no matter where you are located.
---
Use the Online Caddy Program to receive all the information you need through Skype and phone conversations to prepare for upcoming tournaments, stay mentally strong during play, and analyze post-tournament for improvement. Having a caddy in your corner is essential for developing your game, and with the online program you can receive guidance to help stay on track despite location.
---
1. West of Ireland Boot Camp combines enhancing your golf skills with other fun activities like surfing and horse back riding along the beautiful western coast.
2. For international students, learn golf and English in the same program!
---